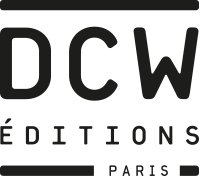 Fundada em 2008.
Desde o seu início a DCW Editions comprometeu-se a produzir peças cujas origens estão no passado, o uso está no presente e a visão está no futuro.
A produção da DCW é a epítome do objeto como intemporal, um objeto projetado para durar e passar de geração em geração.
Para a marca tudo o que importa é produzir objetos que sejam verdadeiros, honestos e que resistam ao passar do tempo.
As várias coleções – Lampe Gras, Mantis, In The Tube, The ISP Lamp, Here Comes the Sun, Les Acrobates de Gras, os MbE Mirrors… – estão em diálogo permanente entre si.
" DCW Editions' commitment is to produce timeless objects that never give in to fashion."